After the Venky's takeover of Blackburn Rovers last year, the board have been desperate to bring in big names to the club, and despite their public attempts to sign the likes of Ronaldinho and Ruud Van Nistelrooy, the club should trust Steve Kean with any transfer budget along with the £16million raised from the Phil Jones deal, and not make moves without his knowledge for passed it big time charlies.
The club last year struggled for goals, with the what appeared to be shrewd signing of Roque Santa Cruz failing with the Paraguayian forward struggling to find the net in his second spell with the club. Blackburn officially made a bid for Robbie Keane, however their bid in the region of £3million pounds was rejected. And despite a good summer with his country, Keane's best days are behind him. Again the club publicy stated their interest in another 'big name player' in Emanuel Adebayor, however the Real Madrid loanee quickly distanced himself with a move to Ewood Park.
For me the club already has a top centre forward in Nikola Kalanic and his lack of game time under not just Kean but their previous manager Sam Allardyce bemuses not just me but the player himself. Most clubs look to take advantage of the three relegated teams, however their is only one centre forward from the three relegated teams who is as good as Kalanic and that is Carlton Cole. Despite the Englands international having a poor 18 months, he has shown he has what it takes to play at a high level, with Liverpool reportedly interested in him at the start of last season. And with the striker avaliable for a cut-price move, Blackburn could do worse for their value.
Ryan Nelsen and Christopher Samba have forged an excellent partnership over the last four years for Rovers, and with the later attracting interest from the likes of Arsenal, added to the fact he publicy stated he wanted to leave the club after Allardyce's shock sacking, it is going to be hard for Blackburn to keep their star player at the club. Another West Ham player is avaliable in the market if they were to lose Samba in the shape of Matthew Upson. His release by the Hammers ensures he can move to any club now for free, and despite a poor season, it was only a year ago he was an England regular and with the club being bankrolled heavily his wage demands shouldn't be an issue. If there are concerns about Upson's pace, then they could look no further then Upson's former colleage at West Ham James Tomkins, who has his best years infront of him and despite the clubs relegation he had an encouraging season.
With David Dunn's injury problems failing to curtail, the club lacks a creative centre midfielder, and Blackburn should look no further then the firesale at Spurs, with Harry Redknapp expected to get rid of many fringe players so he can fund moves for world class strikers. Jermaine Jenas is avaliable for around £7million and the extra passing quality he brings to the midfield would more then make up for the loss of Jermaine Jones, who isn't expected to make his loan deal permanent. Another former England international Jenas would be a perfect foil for an ever improving Steven N'Zonzi.
With Blackburn usually employing just the one striker, the club needs someone who can play off them, and with Stephen Irelands future unclear as ever, the club could steal the attacking midfielder on the cheap via a loan deal or a permanent move in the region of £3million.
A bad transfer window for Blackburn would be an avoidance of the Venky's and their limited knowledge of football using their presence at the club to purchase the big names they feel the need to meet their desire.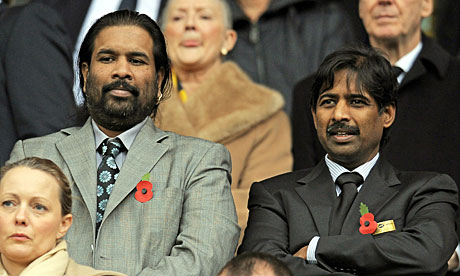 The Venkys have publicy stated their desire to bring players with a big reputations to the club